Why Consider the St Kitts and Nevis Citizenship Programme?
The beautiful, verdant two-island state of St Kitts and Nevis is located in the eastern Caribbean, to the west of Antigua and the south of Anguilla.
A modern nation, rich in history
Formerly a British colony, St Kitts and Nevis gained its independence in 1983, but has chosen to maintain links with its colonial past by keeping Queen Elizabeth II as head of state. The islands cover 261 sq. km, and the population of just over 54,000 enjoys a high standard of living in a federal parliamentary democracy.
Tourism is the nation's economic mainstay, attracting more than 600,000 visitors every year and contributing to most of the US$ 1.5 billion annual income.
St Kitts and Nevis is a signatory to the Double Taxation Relief (CARICOM) Treaty 1994 and has implemented measures to ensure compliance with the US FATCA regime.
The government offers an accelerated St Kitts and Nevis citizenship application process, which reduces the processing period to 60 days or less – making it the fastest programme in the Caribbean.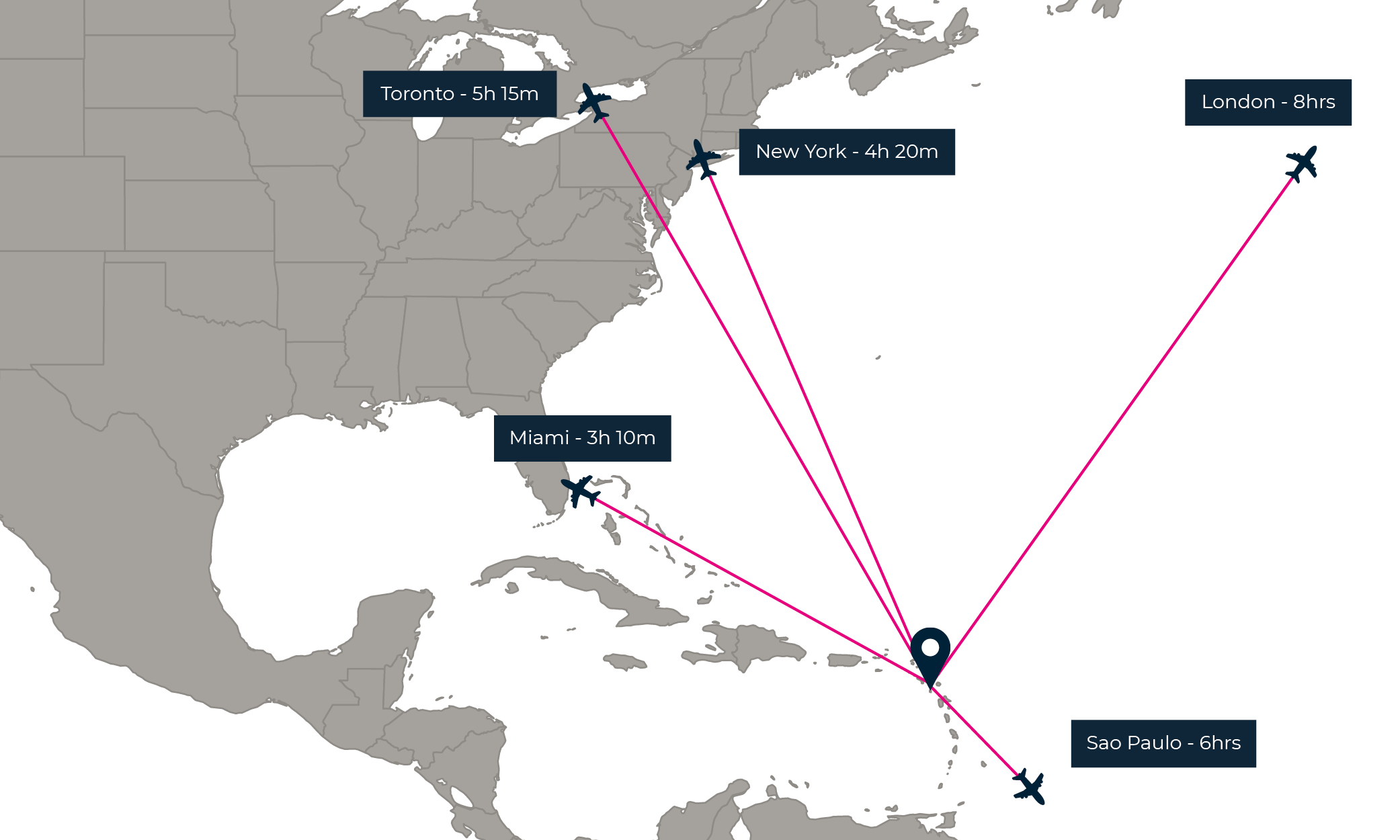 Currency: Eastern Caribbean Dollar
Population: 54,821 (2016)
Nearest country: Antigua (100Km)
Time zone: Eastern Caribbean (UTC-04:00)
St Kitts and Nevis Citizenship Requirements
To apply for the St Kitts and Nevis Citizenship-by-Investment programme, applicants must fulfil ONE of the following two investment options:
1. Donation
Applicants can donate to the Sustainable Growth Fund, with the following thresholds:
Single applicant:

US$150,000

.

Family of four members

: US

$150,000

.
Additional dependants: US

$10,000 per person

.
2. Purchase a property
Purchase a property from a government real estate project for at least:
US

$200,000 (with a minimum holding period of seven years) for a minimum of two applicants.

US$400,000 (with a minimum holding period of five years) for one applicant.
Additional Government processing fees are:
US$35,047 for the main applicant.

US$20,047 for a spouse.

US$10,047 per qualified dependent.
There are also closing costs, which vary depending on the development.
Considerations
For both the contribution and property options, additional due diligence fees apply:
US$7,500 for the main applicant.

US$4,000 per dependent over the age of 16.
Applicants must:
Be of outstanding character.
Hold no criminal record.
Have excellent health.
A fast track option is available for an additional fee.
St Kitts and Nevis Citizenship Application Process
Initial due diligence.
Sign client agreement, complete government forms and provide supporting documentation.
If purchasing real estate, sign an agreement with the developer

Application documents reviewed and amended.

Government process application and complete due diligence.
On approval, government fees are paid, and necessary contributions made.
Passports are issued.
CONTACT US
Christopher Willis
"I'm proud to have helped hundreds of people and families immigrate and settle all over the world since 1995. I really love the Caribbean, it's a unique and special place which offers a range of options for investors. We provide a personal service and advice, so get in touch and start your journey today!"